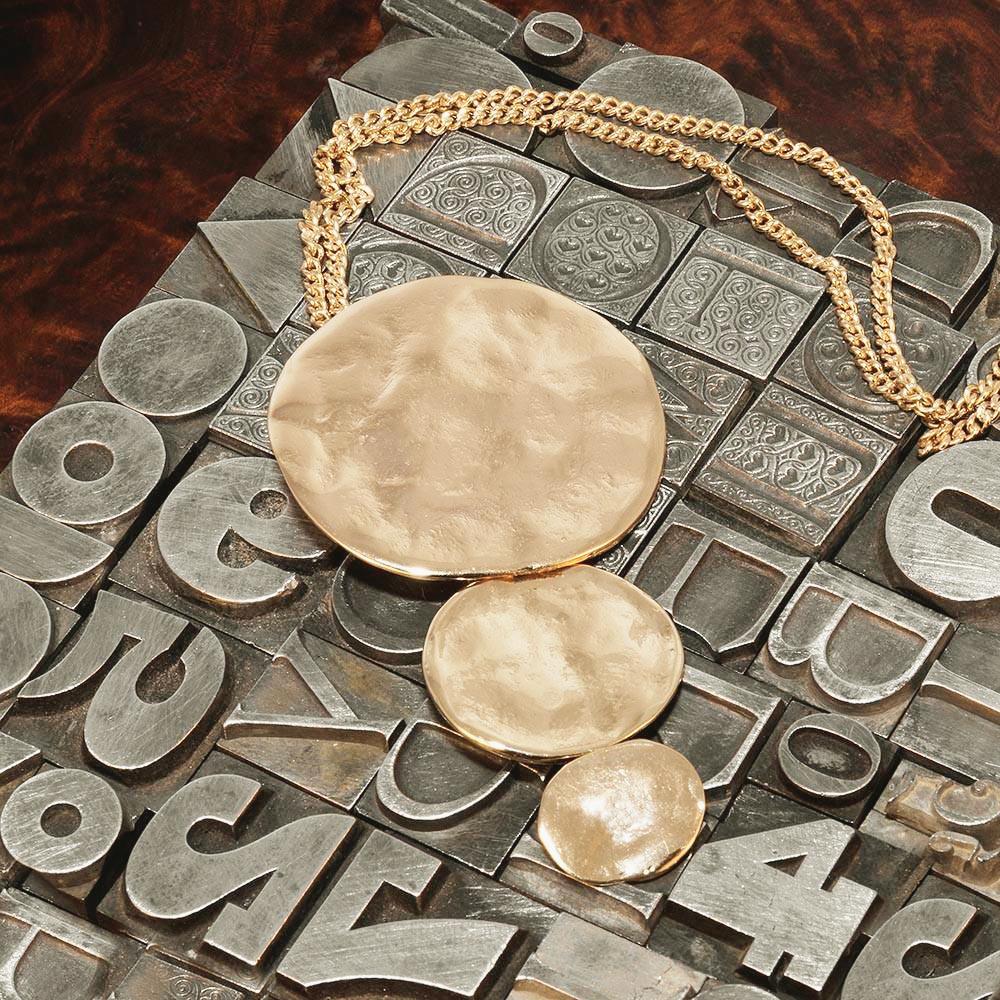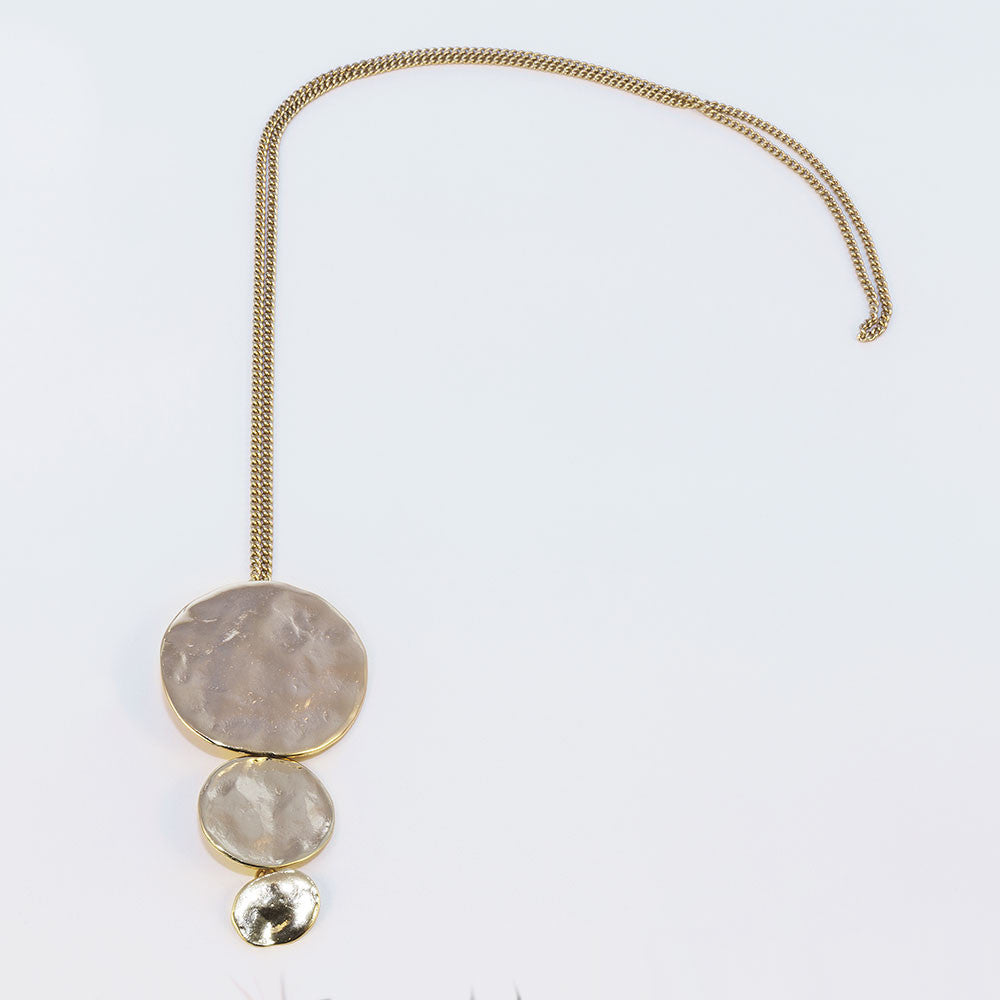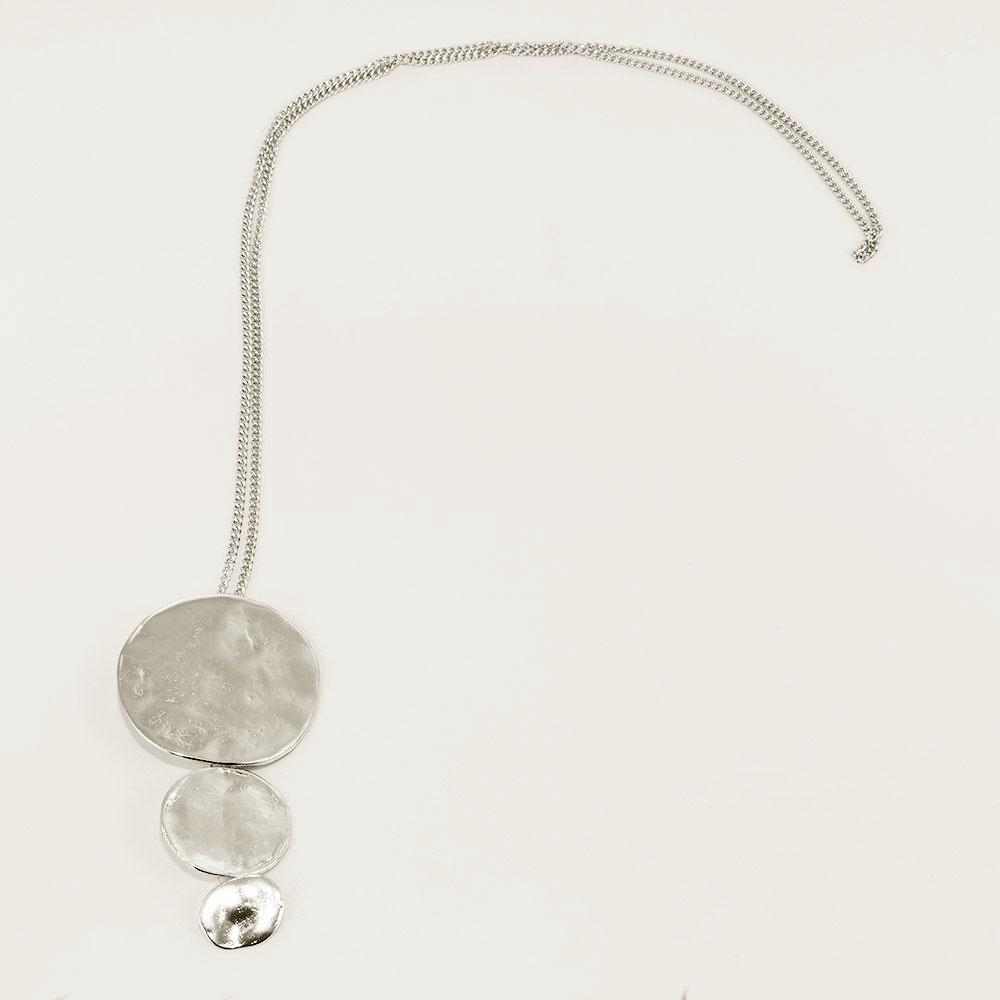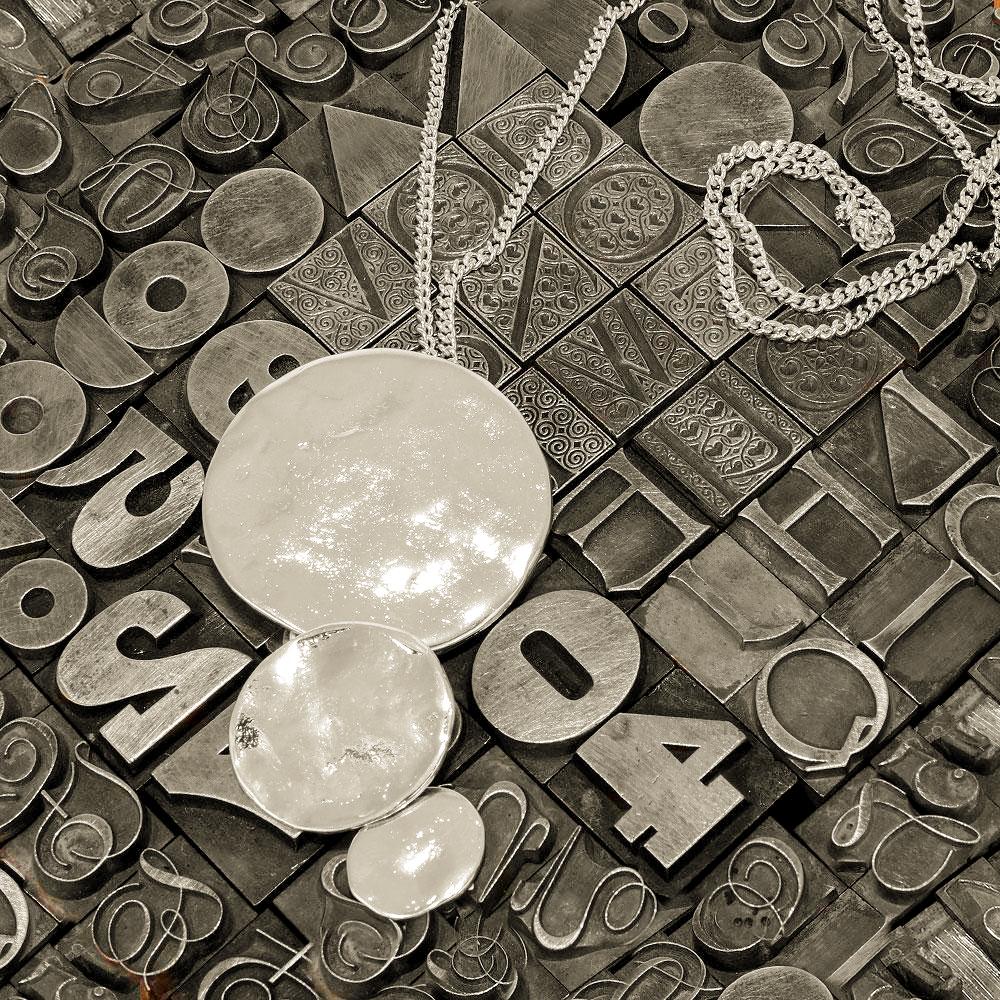 You will be surprised how easy it is to combine this with any outfit, its simple composition combined with a unique texture make this an essential complement. This pendant from the April collection consists of three moving parts with a long chain. Made of brass microfusion lost wax, 925 silver or 18kt gold plated.
Electrolytic lacquer finish to protect it from wear and temperature use.

About Abril Collection.
It is a dynamic and solar collection, a small jingle that accompanies your steps and fills them with joy. Extremely versatile and comfortable, will be an essential ally of your more casual looks.

Use Advice:
During use, it is recommended to avoid contact with aggressive chemical agents such as bleach or ammonia.
To preserve store in a dry, dark place.

Weight 42.5g.
Length 90.5cm.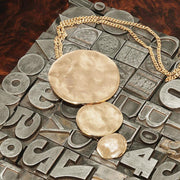 Abril 3
Necklace Plated