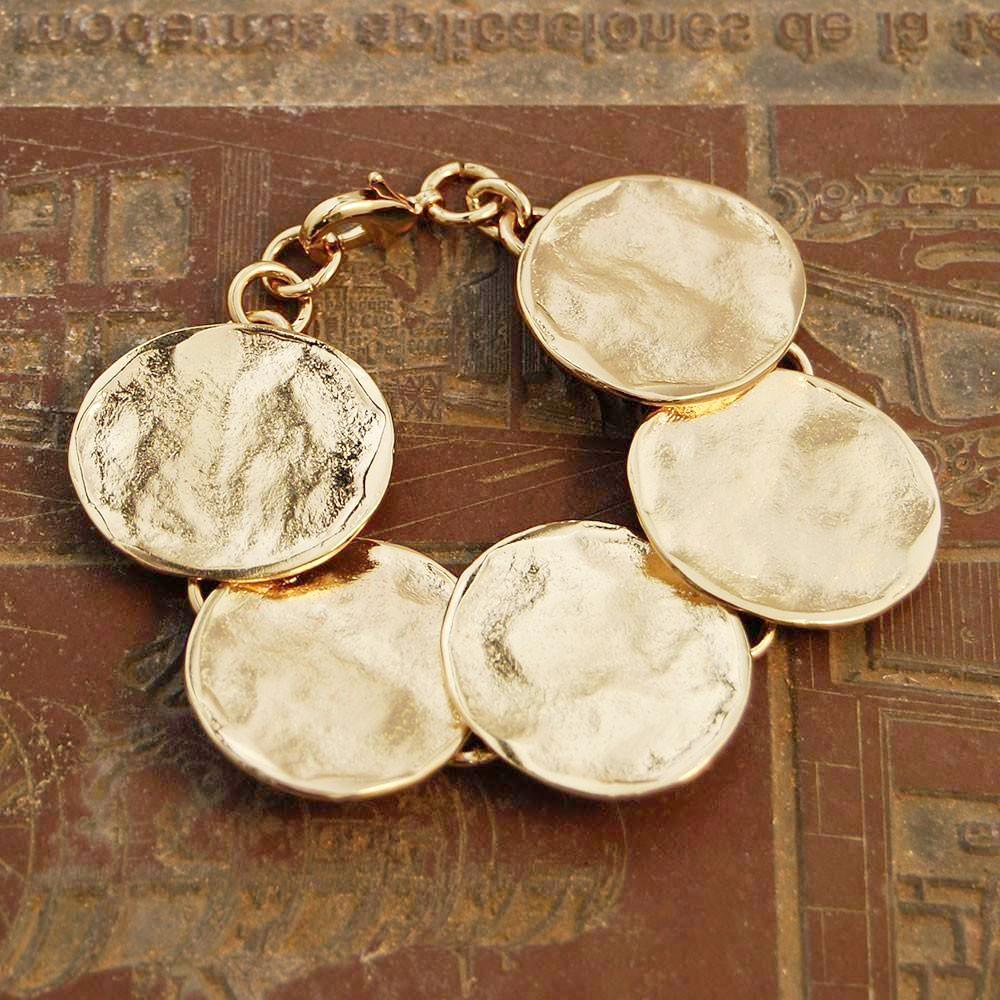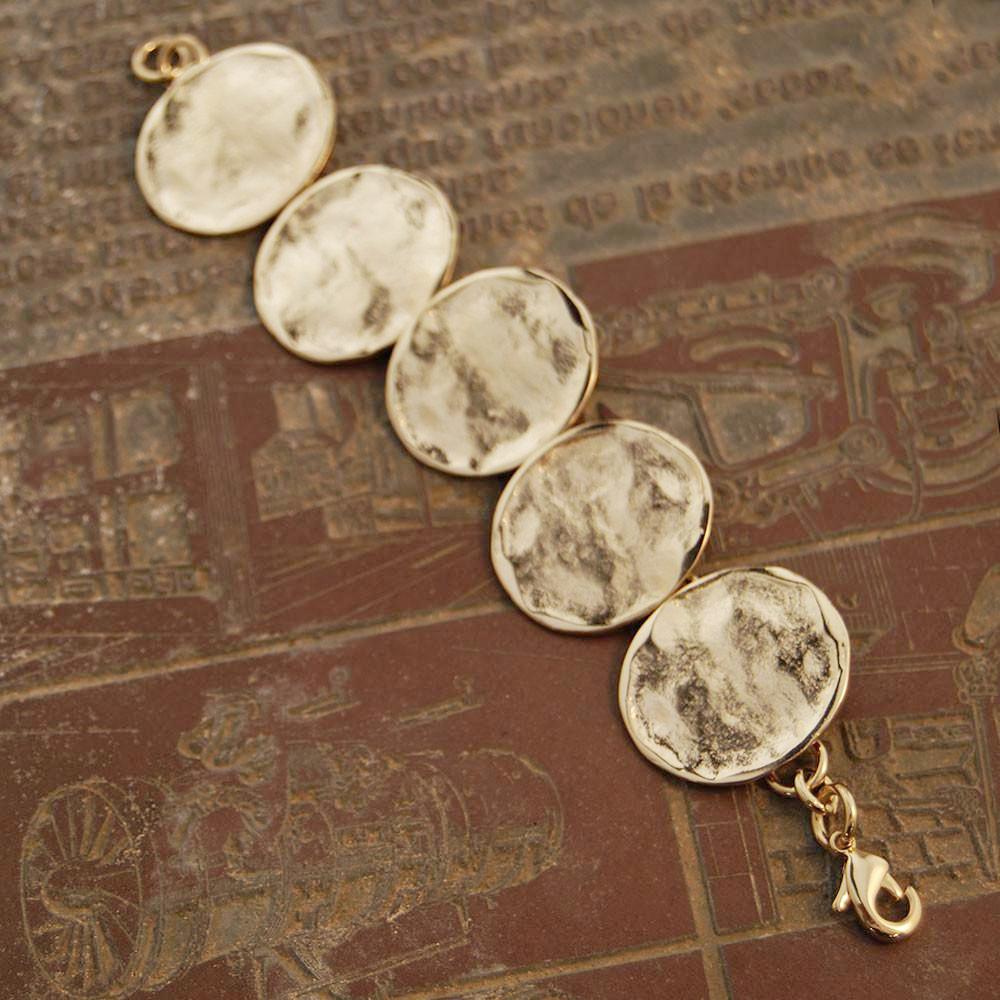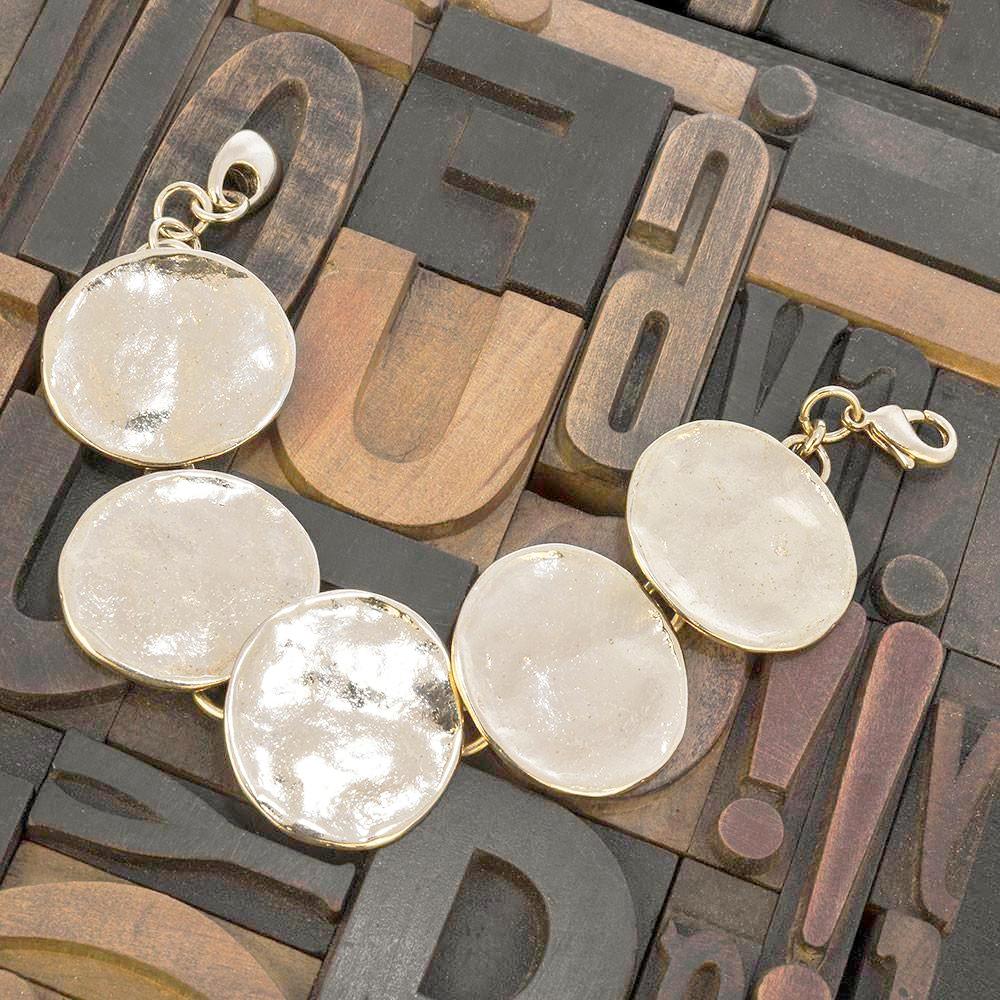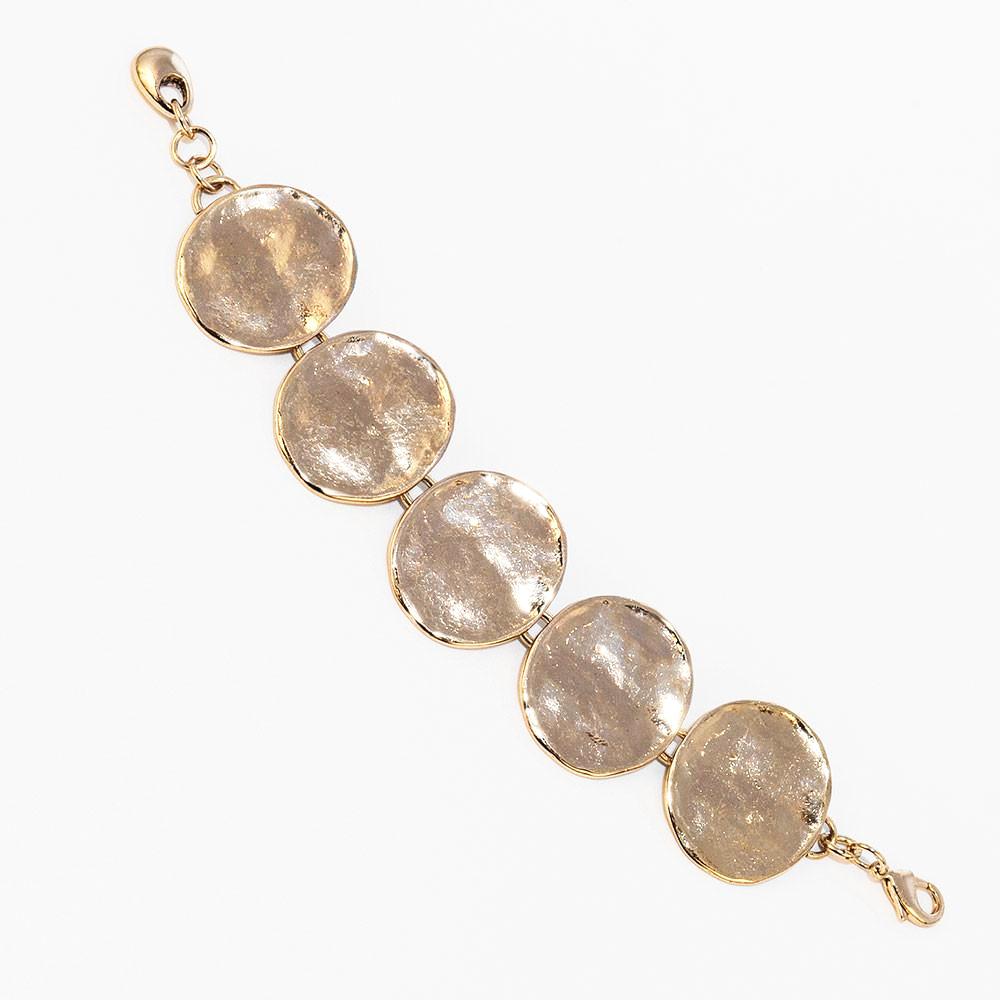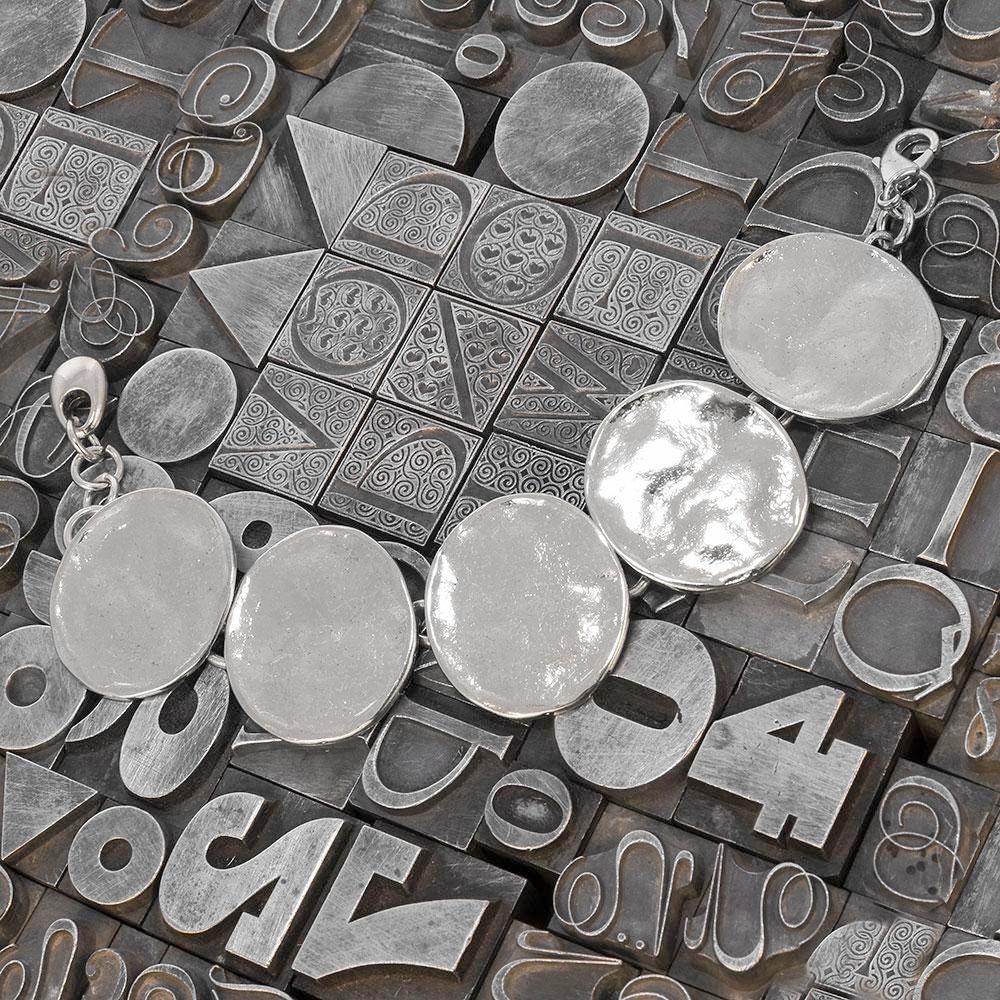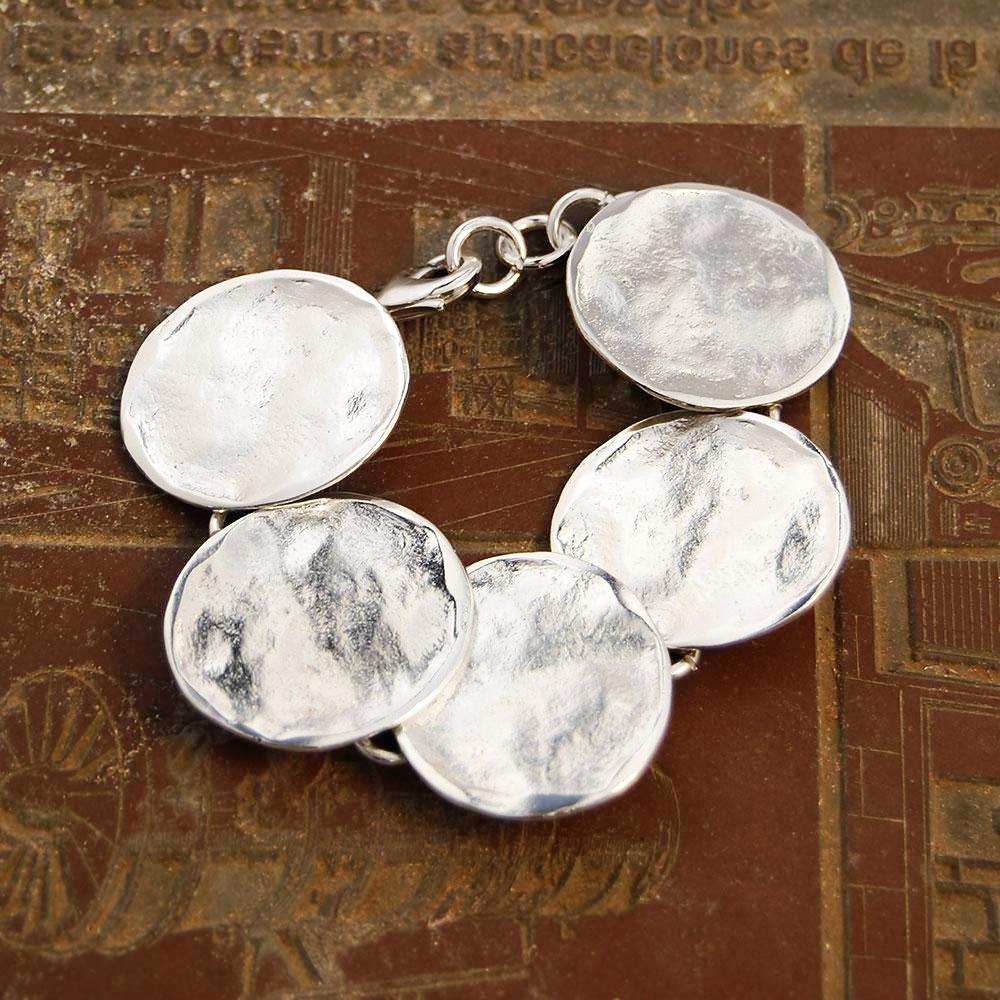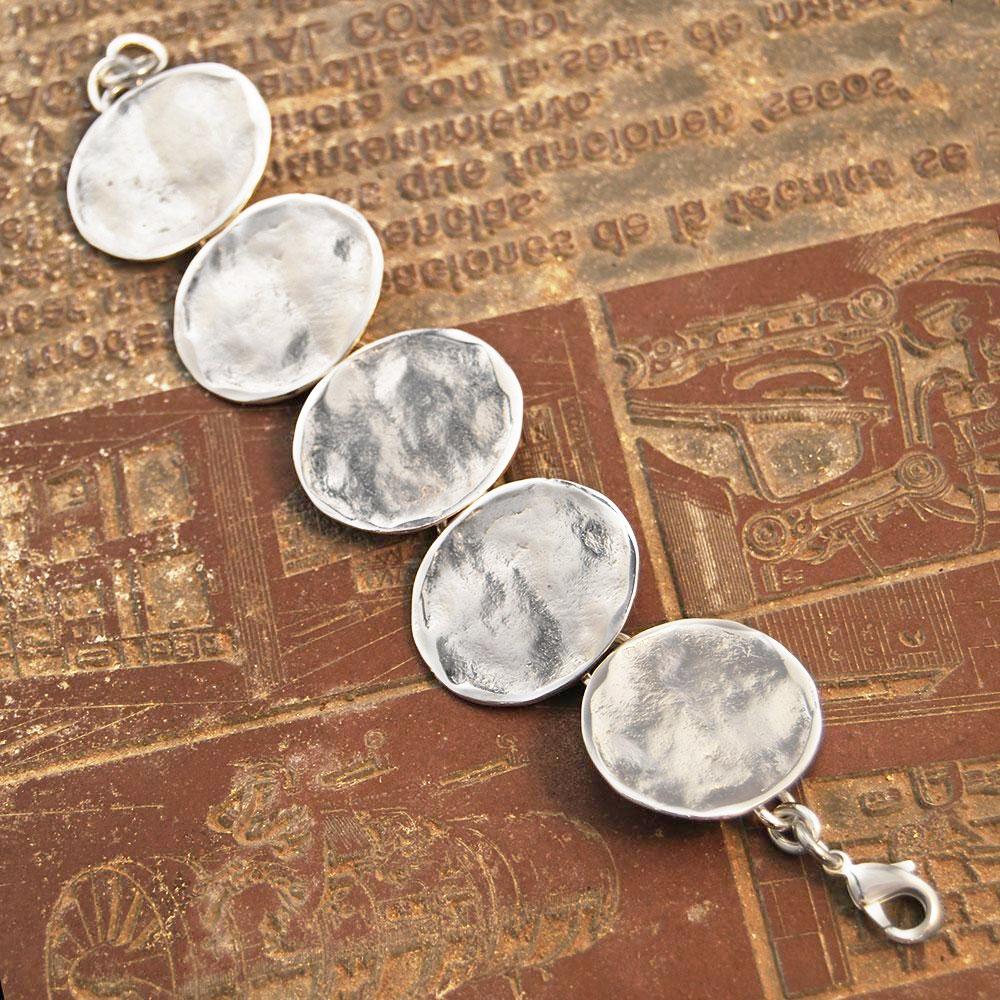 It successfully accompanies any outfit bringing elegance and originality.
The bracelet from the April collection consists of five pieces joined together. Made of brass microfusion lost wax, 18kt gold or 925 silver plated.
Electrolytic lacquer finish to protect it from wear and temperature use.

About Abril Collection.
It is a dynamic and solar collection, a small jingle that accompanies your steps and fills them with joy. Extremely versatile and comfortable, will be an essential ally of your more casual looks.

Use Advice:
During use, it is recommended to avoid contact with aggressive chemical agents such as bleach or ammonia.
To preserve store in a dry, dark place.

Weight 39.7g.
Bracelet total length 17.5cm. adjustable to 18.5cm.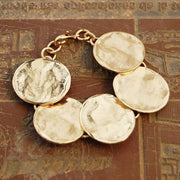 Abril 2
Bracelet Plated